Things To Do
The Ideal Base to Explore the Muskerry Gaeltacht Area and Beyond in Counties Cork and Kerry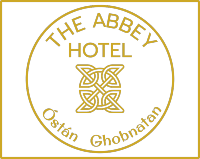 Things To Do Around Ballyvourney
Áit iontach chun taiscéalaíocht a dhéanamh ar fud Cheantar Ghaeltachta Mhúscraí
agus na ceantair máguaird i gContae Chorcaí
Gougane Barra
The most scenic and romantic glens in the South West of Ireland. The name Gougane Barra derives from St. Finbar, who according to tradition, built his monastery on the island here in the 6th century. Gougane Barra has numerous signposted forest walks, it also provides drive around facilities for the motorist and a motor trail can be followed right along the ring road
The Gearagh
This unusual area has formed where the River Lee breaks into a complex network of channels (2 to 6m wide) weaving through a series of wooded islands. It is the only extensive remains of Alluvial Forest found in western Europe. It was described by a 17th historian as " an immense plain covered with trees and divided by the River Lee into 1,000 islands". It is a unique place of streams, narrow channels and small islands. An area of former alluvial forest, it was formed in the basin of the Lee at the end of the Ice age. The area is called the Gearagh, an old Irish name for a wooded river.
The Slí Gaeltacht Mhúscraí
The Slí Gaeltacht Mhúscraí Walking Trail is 50 km long. The route links with the Beara Way to the west and with the North West Cork Way to the north. It passes through the famous Irish-speaking area of West Cork, rich in folklore, traditional music and storytelling.
It crosses two mountain ranges, through glacial valleys and wooded pastures. Arriving in Ballyvourney, walkers pass the famous church built by St Gobnait in the 6th century. From here, the route goes up the shoulder of Mullaghanish, crossing into County Kerry for 1 km before dropping down into Millstreet.
Golf
Within a short distance of the hotel you will find four 18 hole championship golf courses at Killarney, Kenmare, Macroom and Lee Valley Ovens.
Tel: +353 (0)21-4331721
Macroom Farmer's Market
You will find a variety of produce at Macroom Farmer's Market which takes place every Tuesday from 9am-2pm in The Square, Macroom
Farran Forest Park
Farran Forest Park is located on the southern shores of Inniscarra Lake in County Cork. It has panoramic views of the lake and surrounding countryside. The park has ample car parking, toilets and a playground. It also features a wildlife enclosure which holds a small herd of red and fallow deer. These can be seen from the way-marked Enclosure Trail that skirts the boundary fence. There is a large duck pond which is home to duck species such as mallard, teal, widgeon, shoveler and greylag, white fronted, barnacle, snow and Egyptian geese.
An old shooting lodge near the wildlife enclosure has been converted into a woodland ecology display centre. Information can be found here on almost everything that exists in a normal forest habitat.
There are two way-marked looped forest trails in the park.
The National Rowing Centre
The National Rowing Centre is the home for the sport of rowing in Ireland. It is based in Farran Forest Park, Ovens on the edge of Inniscarra Lake just outside Cork and within distance of The Abbey Hotel Ballyvourney. This area is also known as a course fishing spot.
The Toy Soldier Factory Visitor Centre
Set in the beautiful village of Kilnamartyra, Macroom between Killarney town and Cork City, the Toy Soldier Factory is Europe's only Toy Soldier Factory and is one of the largest in the world.
Ionad Cultúrtha
Ionad Cultúrtha is an arts centre in the heart of the Múscraí Gaeltacht, offering a wide range of arts educational programmes, residencies and events to the local community and in particular to young people. It is a central hub of cultural life – covering the traditional arts & contemporary arts – in this west Cork Gaeltacht.
The aim of Ionad Cultúrtha is to promote high quality arts in the Gaeltacht and to encourage public interest and participation in the arts. Ionad Cultúrtha offers a challenging programme – including classes, workshops, concerts, contemporary dance performances and art exhibitions – which places this centre at the heart of artistic life in the Muskerry Gaeltacht.
The Green Glens Arena Millstreet
The Green Glens Arena Millstreet is a public entertainment location in Millstreet. There is a 50 acre outdoor estate for equestrian sporting events and an indoor arena. The indoor arena has a capacity of 8,000 and is perhaps most well known for hosting the Eurovision Song Contest in 1993. In 1995 it also hosted the World Super-Middleweight Boxing Championship fight between Steve Collins and Chris Eubank. The equestrain centre hosts international events annually and offers an enclosed menage, cross country riding, hacking and riding instruction and residential weekends.
The Briery Gap Cultural Centre Macroom
The Briery Gap Cultural Centre Macroom has a long history in Macroom town. Having been updated over the years, it now hosts a variety of live events and film.
Gaeltacht Mhúscraí
The beautiful Lee Valley has within it's borders a culturally distinct area – Múscraí Gaeltacht. This is one of the few remaining Irish speaking areas in Ireland, of which Baile Bhúirne (Ballyvourney), Baile Mhic Íre (Ballymakeera) and Beál Átha 'n Ghaorthaidh (Ballingeary) are some of the larger towns in the area. You will find a wealth of culture and heritage, song and story, where the myth and magic of Ireland of old can still be found.
The tradition of music and song, poetry and dance in Múscraí is legend; from Ó Riada to Ó Riordáin, from sean-nós to set-dancing, the magic is there at each and every festival and session – and more important it is renewed with each generation.
St. Gobnait's Shrine
Overlooking the village of Baile Mhúirne is St. Gobnait's Shrine, a cemetery steeped in history and folklore and a great place of devotion and pilgrimage for locals and visitors for centuries. St. Gobnait is the 6th century patron Saint of Baile Mhúirne and has long been considered a protector and healer of all sorts of ailments.
Michael Collins House
Visit Michael Collins House in Clonakilty, a museum dedicated to Irish patriot and revolutionary hero, Michael Collins. Learn about the "Big Fella" himself, his life story entwined with the history of the fight for Irish independence. More information available here
Beal na Blath
To really take a step back in Irish history, visit Beal na Blath, the site of Michael Collin's shooting in 1922.
Killarney
Killarney has over 250 years experience in welcoming guests. With Ireland's finest choice of Dining & Entertainment, Touring & Shopping Options, Sporting Activities galore and many nearby Blue Flag Beaches, – all located in the midst of breathtaking and ever-changing beautiful landscapes, you will not be disappointed.
Killarney National Park
At the foot of the McGillycuddy's Reeks, the highest mountain range in Ireland which rise to a height of over 1000 metres, nestles the world famous lakes of Killarney. Here lies the 10,236 hectare (26,000 acres) Killarney National Park. The distinctive combination of mountains, lakes, woods and waterfalls under ever changing skies gives this area a special scenic beauty. The focal point of the National Park for visitors is Muckross House and Gardens.
Muckross House Gardens & Traditional Farms
This nineteenth century Victorian mansion is set against the stunning beauty of Killarney National Park. The house stands close to the shores of Muckross Lake, one of Killarney's three lakes, famed world wide for their splendour and beauty. As a focal point within Killarney National Park, Muckross House is the ideal base from which to explore this landscape.
Torc Waterfall
The great cascade has been one of the attractions of Killarney since tourism began here in the 18th century. The Torc river is channelled through a narrow cleft between Torc and Mangerton mountains and appears abruptly out of thick foliage almost twenty metres above the path, to cascade vigorously down over a tumble of great boulders, bordered by cliffs hung down with ferns, mosses and young trees.
Torc Waterfall & Muckross Lake Loop
Just some of the routes to explore in this beautiful sylvan landscape of ancient woodland, spectacular waterfalls and quiet lakes
Macroom Castle
The Gateway and tower are all that remain of Macroom Castle, which was granted to Admiral William Penn, (father of the founder of Pennsylvania U.S.A.) by Oliver Cromwell. Situated in the heart of Macroom town and within the grounds of the castle demesne, which is a public park, you can enjoy beautiful riverway walks. The old stone castle walls and arches provide an elegant centre for the town.
Bealick Mill Macroom
Erected in the early 19th century, The Bealick Mill located just a short distance from Macroom on the River Larney in County Cork has recently been restored from dereliction and is now a fully functional mill, heritage centre and tourism attraction.
Blarney Castle
Blarney Castle built nearly six hundred years ago by one of Ireland's greatest chieftains, Cormac MacCarthy, has been attracting visitors to Blarney for many years, making it world famous. One reason is the Blarney Stone, the legendary Stone of Eloquence, found at the top of the Tower. Kiss it and you'll never again be lost for words.
Rooms
Guest accommodation at The Abbey Hotel Ballyvourney, complete with 39 newly appointed bedrooms,
is everything you need for a great night's rest after the day's activities
Weddings & Functions
Ensuring your wedding reception will be a day to be cherished, creating those special memories for you, your family and friends
Food & Beverages
Dine in a relaxed atmosphere in our recently refurbished restaurant or enjoy the bar's warm and friendly ambience.